Dry Shampoo
No time to wash your hair?No drama. Dry Shampoo is the handbag essential that you need. Take a bottle with you to refresh when you're on the go. Using a dry shampoo makes it easy-peasy to refresh your hair in between washes. A good dry shampoo will soak up excess oil, cleanse your scalp and give your hair that 'just-washed' feel. Perfect for busy mornings and late nights when you're definitely not 'staying in to wash your hair'.
In a hurry? Don't get yourself into a lather!
Dry Shampoo can also act as a 'quick-fix' makeover adding texture and a little 'oomph' to your everyday style. Refresh and revive your style in an instant with these must-haves for all busy beauties. Are you looking for a dry shampoo with no residue? This way, ladies.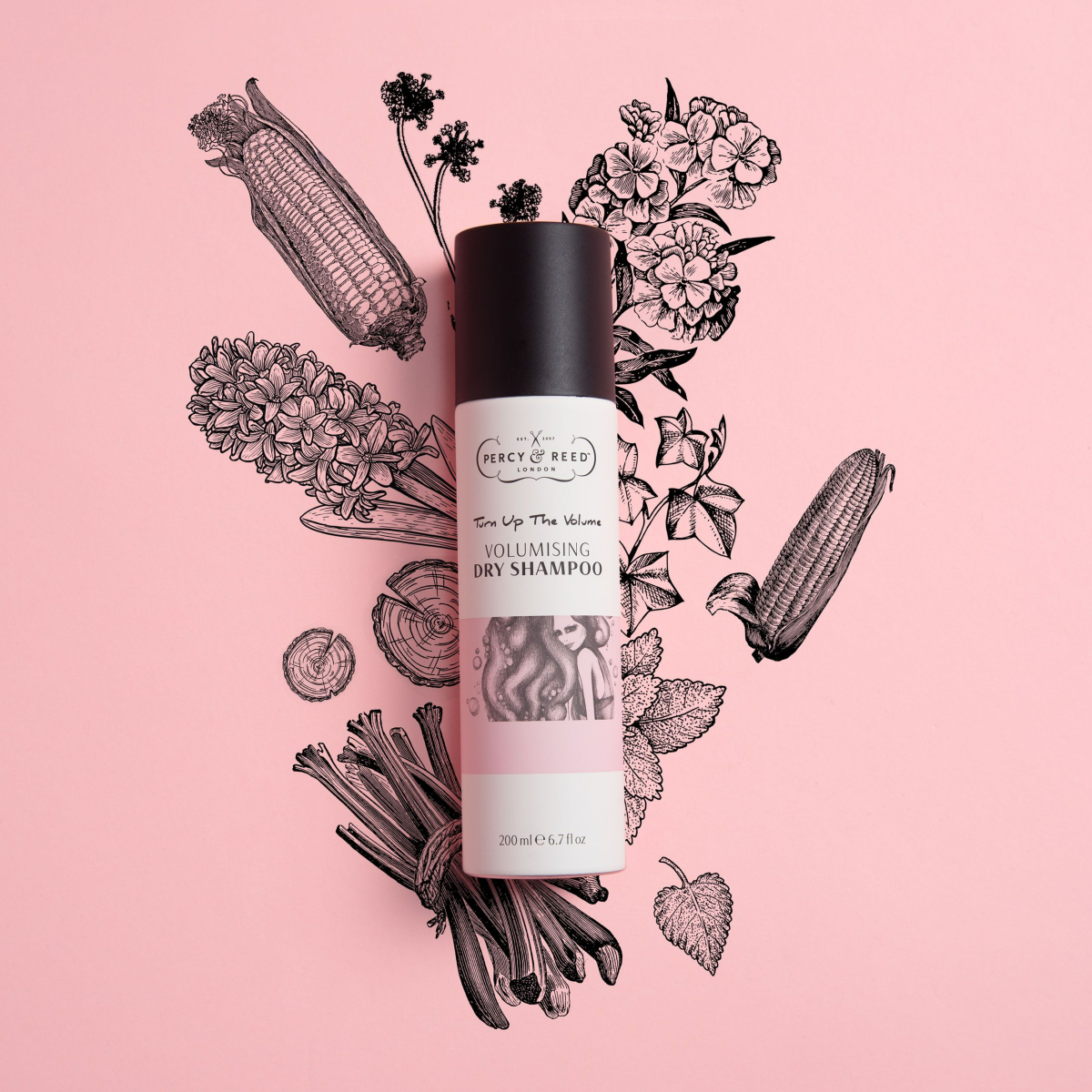 PERCY & REED TURN UP THE VOLUME VOLUMISING DRY SHAMPOO
This little beauty absorbs excess oil without residue while adding body and volume to limp, dull strands. The unique formulation provides a gusty little lift to roots and natural texture for those "in-between" days!
"There is absolutely no residue, my hair is a lot silkier and it doesn't leave anything in my hair".
Emily Ramplin
Shop Now
PERCY & REED RADIANCE REVEALING INVISIBLE DRY SHAMPOO
Our clever, transparent formula does away with powder and uses a fine & lightweight wheat protein to absorb excess oils from the hair and scalp instead. No powder also means no matte looking tell-tale finish either, allowing hair to remain radiantly refreshed and moisturised.
"There is no grease left in my hair, I choose Percy and Reed's Dry Shampoo because of the smell and also there is no white residue"
Beth Thomas
Shop Now
Percy & Reed Eau My Goodness No-Fuss Fabulousness Dry Shampoo
Fresh hair is just a spritz away thanks to this award-winning dry shampoo spray for easy, effortless styling. Our expert formulation uses invisible superfine cornflour – a unique natural powder that won't leave white streaks – just must-have hair with a light, intoxicating fragrance of geranium and mint.
Shop Now